Ielts Academic Reading Passage Affordable Art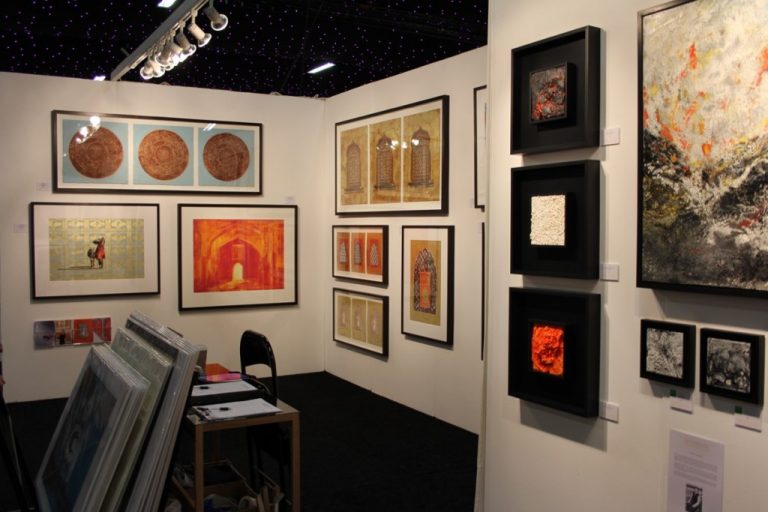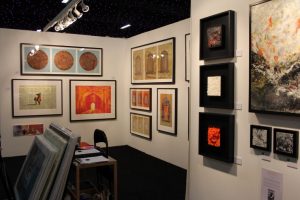 Art prices have fallen drastically. The art market is being flooded with good material, much of it from big-name artists, including Pablo Picasso and Andy Warhol. Many pieces sell for less than you might expect, with items that would have made £20,000 two years ago fetching only £5,000 to £10,000 this autumn, according to Philip Hoffman, chief executive of the Fine Art Fund. Here, we round up what is looking cheap now, with a focus on works in the range of £500 to £10,000.
Picasso is one of the most iconic names in art, yet some of his ceramics and lithographs fetched less than £1,000 each at Bonhams on Thursday. The low prices are because he produced so many of them. However, their value has increased steadily and his works will only become scarcer as examples are lost. Nic McElhatton, the chairman of Christie's South Kensington, says that the biggest 'affordable' category for top artists is 'multiples' – prints such as screenprints or lithographs in limited editions. In a Christie's sale this month, examples by Picasso, Matisse, Miro and
Steinlen sold for less than £5,000 each.
Alexandra Gill, the head of prints at the auction house, says that some prints are heavily hand-worked, or often coloured, by the artist, making them personalised. 'Howard Hodgkin's are a good example,' she says. 'There's still prejudice against prints, but for the artist it was another, equal, medium.
Mr. Hoffman believes that these types of works are currently about as 'cheap as they can get' and will hold their value in the long run – though he admits that their sheer number means prices are unlikely to rise any time soon.
It can be smarter to buy really good one-offs from lesser-known artists, he adds. A limited budget will not run to the blockbuster names you can obtain with multiples, but it will buy you work by Royal Academicians [RAs] and others whose pieces are held in national collections and who are given long write-ups in the art history books. For example, the Christie's sale of art from the Lehman Brothers collection on Wednesday will include Valley with cornflowers in oil by Anthony Gross [22 of whose works are held by the Tate], at £1 ,000 to £1,500. There is no reserve on items with estimates of £1 ,000 or less, and William Porter, who is in charge of the sale, expects some lots to go for 'very little'. The sale also has oils by the popular Mary Fedden [whose works are often reproduced on greetings cards], including
Spanish House and The White Hyacinth, at £7,000 to £l0,000 each.
Large works by important Victorian painters are available in this sort of price range, too. These are affordable because their style has come to be considered 'uncool', but they please a large traditionalist following nonetheless. For example, the sale of 19th-century paintings at Bonhams on Wednesday has a Hampstead landscape by Frederick William Watts at £6,000 to £8,000 and a study of three Spanish girls by John Bagnold Burgess at £4,000 to £6,000. There are proto-social realist works depicting poverty, too, such as Uncared For by Augustus Edwin Mulready, at £10,000 to £15,000.
Smaller auction houses offer a mix of periods and media. Tuesday's sale at Chiswick Auctions in West London includes a 1968 screenprint of Campbells Tomato Soup by Andy Warhol, at £6,000 to £8,000, and 44 sketches by Augustus John, at £200 to £800 each. The latter have been restored after the artist tore them up. Meanwhile, the paintings and furniture sale at Duke's of Dorchester on Thursday has a coloured block print of Acrobats at Play by
Marc Chagall, at £100 to £200, and a lithograph of a mother and child by Henry Moore, at £500 to £700. A group of five water colour landscape studies by Jean-Baptiste Camille Corot is up at £1,500 to £3,000.
Affordable works from lesser-known artists and younger markets are less safe, but they have the potential to offer greater rewards if you catch an emerging trend. Speculatingon such trends is high-risk, so is worthwhile only if you like what you buy [you get something  beautiful to keep, whatever happens], can afford to lose the capital and enjoy the necessary research.
A trend could be based on a country or region. China has rocketed, but other Asian and Middle Eastern markets have yet to really emerge. Mr. Horwich mentions some 1970s Iraqi paintings that he sold this year in Dubai. 'They are part of a sophisticated scene that remains little-known.' Mr. Hoffman tips Turkey and the Middle East. Meanwhile, the Sotheby's Impressionist and modern art sale in New York features a 1962 oil by the Vietnamese Vu Cao Dam, a graduate of Hanoi's Ecole des Beaux Arts de l'Indochine and friend of Chagall, at $8,000 to $12,000 (£5,088 to £7,632]. The painting shows two girls boating in traditional ao dai dresses.
A further way of making money is to try to spot talent in younger artists. The annual Frieze Art Fair in Regent's Park provides a chance to buy from 170 contemporary galleries. Or you could gamble on the future fame trajectory of an established artist's subject. For example, a Gerald Laing screenprint of The Kiss [2007] showing Amy Winehouse and her ex- husband is up for £4,700 at the Multiplied fair.
QUESTIONS 1-5
Use information from the passage to complete the table below Use NO MORE THAN TWO WORDS
from the passage for each space.


QUESTIONS 6-9
Choose one of the endings [i—viii] from the List of Endings to complete each sentence below. Write the appropriate letters next to questions 6- 9. The information in the completed sentences should accurately reflect what is said in the text. NB There are more endings [i— viii] than sentence beginnings, so you will not need to use them all. You may use each ending once only
6 . 'Multiples' are ……………
7 . Prints are ………………
8 . Gross and Fedden are ………..
9 . Victorian painters are ………..
List of Endings
i . artists that have never been popular at all.
ii . hand-made and personal art works.
iii. items that are not really popular with buyers but good value for money.
iv. artists that seem to like real life topics.
v. top artists that sell many works.
vi. artists who have used a particular type of material.
vii. relatively cheap limited editions prints.
viii. artists whose work is not often seen by the wider public.
QUESTIONS 10-13
Do the following statements agree with the information given in Reading passage 1? Write:
TRUE if the statement agrees with the information
FALSE if the statement contradicts the information
NOT GIVEN if there is no information on this in the passage
10 Picasso, Warhol, Matisse, Miro and Steinlen are big-name artists.
11 . It is possible to buy a painting by Picasso for less than £5,000.
12 . Greeting cards can sell for up to £10,000 each.
13 lt is not worth investing in new artists or markets because there is a great risk of losing all your money
[shc_shortcode class="shc_mybox"]
 ANSWERS  ( Affordable art)
1. PICASSO / PABLO PICASSO
2 .ANTHONY GROSS
3 .LESSER-KNOWN ARTIST
4 .'UNCOOL' STYLE
5 .OIL PAINTING
6 VII
7 .III
8 .VI
 9 .IV
10 . T
11 .NG
12 .NG
13 .F
ddf
[/shc_shortcode]
Ielts Academic Reading Passage Affordable Art
Ielts Academic Reading Passage Affordable Art
Ielts Academic Reading Passage Affordable Art
Ielts Academic Reading Passage Affordable Art
Ielts Academic Reading Passage Affordable Art
Ielts Academic Reading Passage Affordable Art
Ielts Academic Reading Passage Affordable Art
Ielts Academic Reading Passage Affordable Art
Ielts Academic Reading Passage Affordable Art