Interesting job you would like to do.
what is the job?
how much training would be necessary?
what is so special about this job?
there are three basic necessities of every person in life-food, shelter, and clothing.to fulfill these three needs one must need a good kind of job because one has rightly said that money makes the mare go.so money is necessary for everyone to lead a luxurious life.so today I would like to talk about an interesting job which I would like to do in future. I want to do the job in civil services of my state Punjab.the job is of SDM(senior divisional magistrate) in the state.it is the seniormost post in the PCS exam of every state.
PCS exam is the toughest exam in a state.it is conducted by the PUNJAB PUBLIC SERVICE COMMISSION.there are three steps in this kind of exam to become successful.first of all preliminary exam take by the PPSC.in this exam there are two papers.one is of general knowledge and the other is of optional subject.after passing the prelim exam the candidates is to be eligible to sit in the main exam of PCS.after passing the main exam the candidates have to pass through an interview by the persons appointed on higher authorities.so hard work, consistency, dedication, and determination is very necessary to pass this kind of exam.
I like this job because this comes in the category of VIP'S.a person appointed to this kind of job has immense power in his hands to take big decisions for the welfare of the state.VIP facilities are given to a person.the person administrate the division under his supervision.he informed about the problems of common people to higher authorities and take appropriate decisions to implement the policies made by the government.he is also responsible to maintain the law and order in the state.
Follow-ups
Q-1 is job necessary for everyone in life?
Ans: yes, of course, the job is very necessary for everyone in life because by doing the job one could earn money.it has been rightly said that money is must to make both ends meet.
Q-2 are all persons interested in doing the job?
Ans: no, it depends upon the choice of a person.some persons feel secure by doing a job but others prefer to establish their own business because they do not want to stick to one place and they work hard to earn an exorbitant amount of money.
Q-3 is it easy to get a job in your country?
Ans: no it is not easy to get a job in my country.because of increasing population unemployment increases.so the number of unemployed persons is increasing day by day.moreover, the governments make it hard for a person to get a job because he has to pass through a number of tests to qualify for the job.
AUTHOR;
Gagandeep Singh Kahlon
M.A.(English)B.Ed.PGDCA.
Also. read
Studies show that many criminals have a low level of education. For this reason, people believe that the best way to reduce crime is to educate people in prison so they can get a job when they leave prison. Do you agree or disagree?
Some people think that government should not give international aid since they have disadvantaged people like unemployed and homeless in their own country. To what extent do you agree or disagree?
Some people think it is important for children to take lessons outside the classroom, for example, by visiting places such as local companies or public buildings. To what extent do you agree or disagree?
https://www.facebook.com/ieltsfever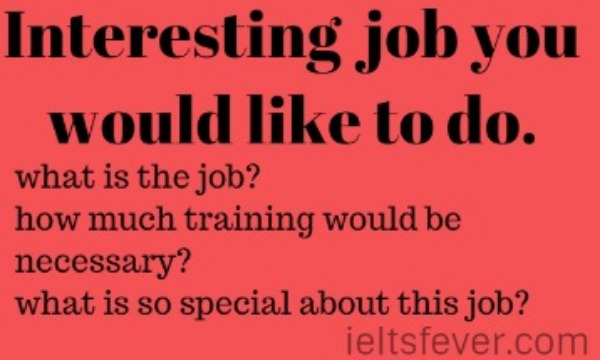 Interesting job you would like to do. Interesting job you would like to do. Interesting job you would like to do. Interesting job you would like to do. Interesting job you would like to do.