The popularity of news media often has significant influence on people's lives. Some people believe this to be a negative development. Do you agree or disagree? IELTS RESULT
Since the invention of modern media, news feeds have become an increasingly
invasive force in the lives of all human beings. However, it is disagreed that the
development of news media is negative. This will be shown by looking at how news
media encourages both awareness and transparency within the world.
Firstly, modern media sources have made great inroads in the spreading of
knowledge. For example, the Internet allowed (and continues to allow) the world to
witness the uprisings of the Arab Spring. Had these images not been made available
to a scrutinizing global audience, it is possible the entire phenomenon could have
cost many more lives than it did. As this example shows, modern news media allows
the human family to keep watch of each other and provide aid if it is needed.
In addition to this, news media sources have developed transparency and
accountability the world over, which has done a lot to tackle corruption. Take the
tragic high-speed train crash in China as an example. Despite trying to quickly bury
the carriages involved, the Chinese government was forced to admit that serious
corruption problems had plagued the project from the beginning. The healthy
dialogues that the media coverage of this unfortunate event sparked will hopefully
continue to encourage integrity within the Chinese government. It is for reasons
such as this that news media should be thought of as a positive entity in the world.
After looking at how news media helps to develop awareness and transparency, its
benefits can clearly be seen. It is hoped free press will continue to grow with the
help of technology and modern tools.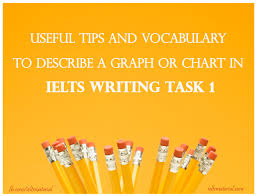 The popularity of news media often has significant influence on people's lives. Some people believe this to be a negative development. Do you agree or disagree? IELTS RESULT
The popularity of news media often has significant influence on people's lives. Some people believe this to be a negative development. Do you agree or disagree? IELTS RESULT
The popularity of news media often has significant influence on people's lives. Some people believe this to be a negative development. Do you agree or disagree? IELTS RESULT
The popularity of news media often has significant influence on people's lives. Some people believe this to be a negative development. Do you agree or disagree? IELTS RESULT
The popularity of news media often has significant influence on people's lives. Some people believe this to be a negative development. Do you agree or disagree? IELTS RESULT