Describe a garden you remember
where it is

what it looks like

what people do there
Answer:-
Interestingly, I like to visit different types of places and gardens. When I go there I feel relax to see the beauty of nature but, here I would like to talk about a garden that I prefer to visit the evergreen garden with family and friends. Although now I do not have enough time to go there, I usually go there according to my time table. It is located outskirt of my city as well as, it is the rectangular shape and there is two main entrance door first in the front side and second in the back side of the garden as well as, there is parking facility also available.
Well, there are a lot of flowers such as lily, roses, poppy flower and so on as well, this garden divided into two part left side for children and there is a number of swings, rides and, other things available for kids.
Moreover, another side for adults because, this build according to adults activities such as football ground, cricket and many more.
The most interesting thing, in this garden, running and jogging track also available then, one gym for women also provided by the charity club and in this gym, all machines are available like as jogger, side machines, dumbbells, pull-up bar and so on. According to it is a wonderful facility for females.
Furthermore, people do walk and yoga there as well as, there are setting arrangement better than others.
All society members and local government also give funds for maintenance of the garden. I think it is the best step which put by the government for the people of my city with it, the citizen of my town become more fit and healthy.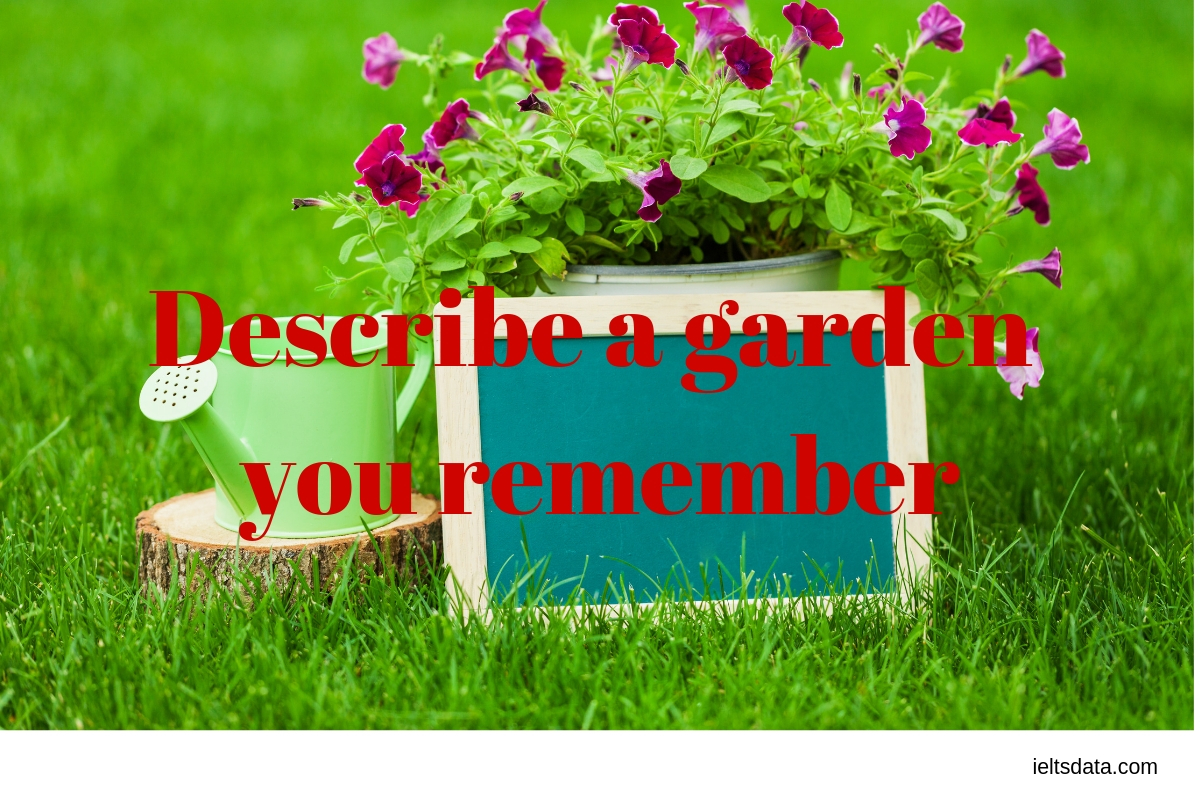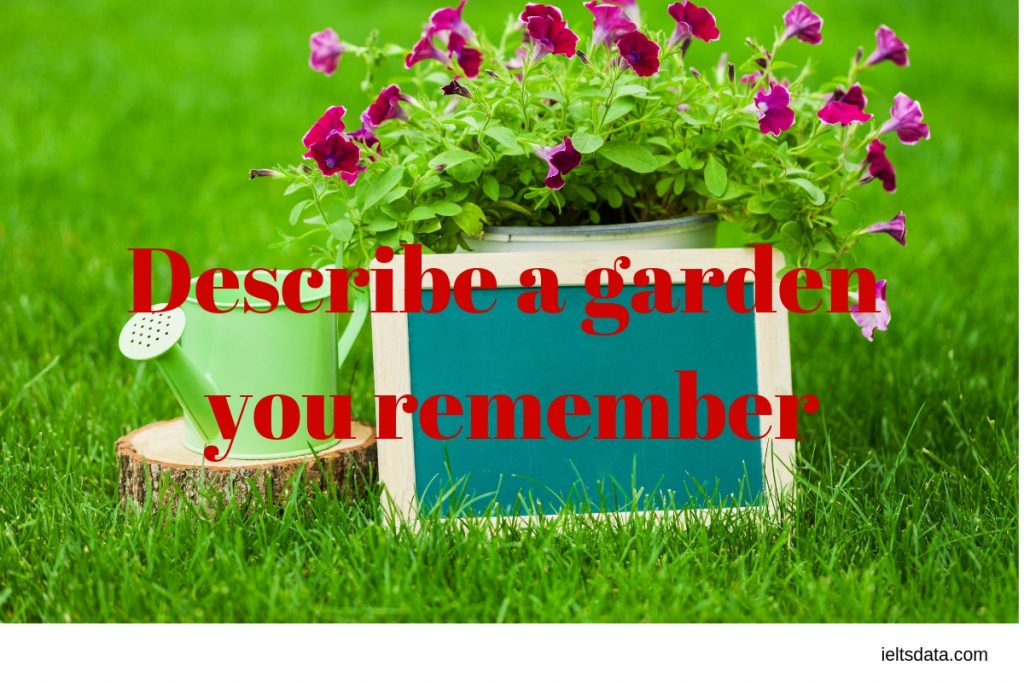 https://www.facebook.com/ieltsdata
Describe a place such as a park or sports ground which has developed in your city or hometown for the betterment of people or A public facility that improves local life quality
a garden you remember a garden you remember a garden you remember