ieltsdata cue card example January to April 2017 Describe a tall building in your hometown you like or dislike
Describe a tall building in your hometown you like or dislike
-----------------------------SPONSERS-----------------------------
– Where it is
– What it is used for
– What it looks like
---
 I belong to Ganganager, and there are no tall buildings in my hometown.
 Here I would like to talk about the Qutub Minar, which is in the Mehrauli area of Delhi.
-----------------------------SPONSERS 1-----------------------------
 It is used as a tourist attraction nowadays.
 It looks very beautiful.
 It is 73 metres in height or 240 feet tall building.
 The building is tapering towards the top.
 The base has a diameter of 47 feet and the top has a diameter of 9 feet.
 It is the tallest brick minaret in the world.
 Inside the tower there is a circular staircase with 379 steps leading to the top.
 Qutub Minar was built by Qutb-ud-din Aibak in 1200 AD
 His son in law Iltutmish added 3 storeys in 1820.
 The top storey was damaged by lightening in 1369 and was restored by Feroz Shah
Tuglak
 I visited the Qutub Minar when I was in 10th.
 I really disliked the fact that we could only see the Qutub Minar from outside.
Otherwise I like the building a lot.
 We were told that the public access to the staircase had been banned as there was
some accident in 1981 in which 45 people including children were killed.
 Our school organized a tour to Delhi.
 We were 40 students and 4 teachers.
 It was a five-day tour.
 We visited many places in and around Delhi.
 We visited the Red Fort, Jan tar Man tar and India Gate.
 We did boating at the India Gate.
 There was an International trade fair going on.
 Our teachers took us there also.
 We enjoyed a lot.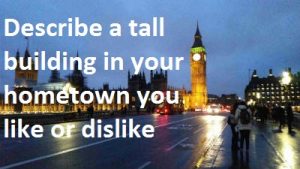 -----------------------------SPONSERS-----------------------------